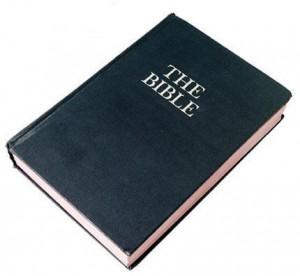 Question: Why Aren't You Out Front Leading Those Who Have A Strong Interest In Following Your Message?
Donald Bohanon: I honestly haven't seen a strong interest in terms of people ready to really follow what's outlined in God's word.
But I have witnessed what appears to be a very strong desire by certain individuals to use me as a sort of prop to validate their own disobedience and convey a false image of righteousness on their behalf without making any sacrifices or serious changes.
In other words, they desire to associate with me to paint a false picture and convey a form of false righteousness in themselves that really doesn't exist. 
Sort of like righteousness by association. They seek to prop me up like the leader of a vassal state. A vassal state is a state that's controlled by a larger more powerful state and is in many ways subject to that larger state.
I will be the man in the forefront presenting a false image of righteousness for the larger controlling entity but in reality, being a puppet who is controlled by the wealth, power, and influence, of the controlling entity. While doing what they want me to do and saying what they want me to say. While creating a false image of righteousness for the controlling entity or entities.
But I am subject to no one but God. And I'm not for sale and the word of God will not be compromised under any circumstances. Neither am I any man's puppet.
And I'm not a circus leader. To be led you must be willing to follow. When these individuals prove to me they are indeed ready to follow God by being ready to make the necessary sacrifices.
 At that point, I will then be ready to lead. And when that happens God's will and word will be the guiding light that governs the work.
Not the desires and finances of men.  Many of them heavily fund the work of false ministers while not giving what they know to be the truth a second thought or consideration. They desire to be led by someone who tells them what they want to hear. And who also justifies their unbiblical behavior.
But at the same time claim to desire to obey the truth and follow a true leader. It's laughable in many respects. I guess you can say I will be ready to lead when they are truly ready to follow without conditions.
And if not the landscape is saturated with false prophets willing to accept your generous donations and tell you all that you want to hear. Go and let them lead you. Because I will never tell you what you want to hear only what you need to hear.