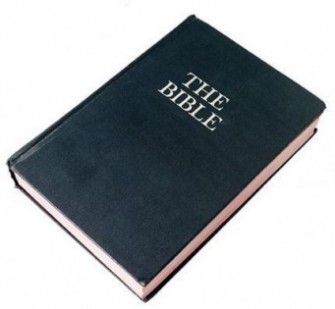 Question: Why Are You So Resistant To Change? Change Is A Good Thing You Must Be Willing To Change To Grow And Get Better.
Donald Bohanon: Change in relation to defying God in any capacity is never a good thing. If that's what you mean. And defying God in abominable perverse ways is even worse. In terms of going against God's definition of righteousness that's outlined in his word. In fact, the Bible says we are to fear God/ obey his word and let that fear guide our thoughts and actions.
But it also says we are not to meddle with or associate with those who are given over to change, in the form of abominable sin and rebellion against God, and sin and rebellion in any capacity for that matter.
And those who are given over to that kind of change invite calamity upon themselves and that calamity will rise suddenly and who knoweth the ruin of them both, or of change itself, and of those who are given over to change Proverbs 24:21-22.
The Bible also says there is a way that seems right to men but the end thereof is the way of both physical and spiritual death Proverbs 14:12. So what may appear right to men and women in many cases can lead to death.
God should be the only source we rely on for guidance and not corrupt carnal men and women. Following the instruction/ advice of men and women over what God instructs can lead to death both spiritually and physically which is clearly outlined in God's word the Holy Bible. Such is the case with many of these perverted lifestyles that are being practiced and promoted today, they may seem right to millions of people but they will lead to death.
Proverbs 14:12 King James Version
12 There is a way which seemeth right unto a man, but the end thereof are the ways of death.
Proverbs 24:21-22 King James Version
21 My son, fear thou the Lord and the king: and meddle not with them that are given to change:
22 For their calamity shall rise suddenly; and who knoweth the ruin of them both?