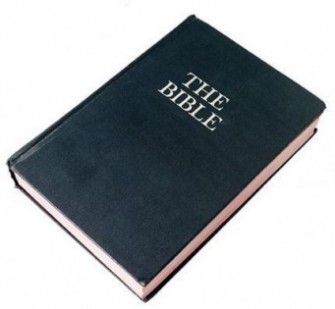 Question: Nobody Really Knows For Sure God May Actually Be A Woman.How Do You Know For Certain?
Donald Bohanon: I've thoroughly searched scripture and personally have never been able to find "her". I have provided several verses below. Try searching yourself  maybe you will be able to find "her". Tell me when you find  "her" or "she" and get back with me.To be frank,direct and blunt,God is a male figure period,not a woman.
Psalm 1:2 But his delight is in the law of the Lord; and in his law doth he meditate day and night.
Psalm 2:5  Then shall he speak unto them in his wrath, and vex them in his sore displeasure.
Psalm 3:4 I cried unto the Lord with my voice, and he heard me out of his holy hill. Selah.
Psalm 9:7 But the Lord shall endure for ever: he hath prepared his throne for judgment.
Psalm 9:11 Sing praises to the Lord, which dwelleth in Zion: declare among the people his doings.
Proverbs 2:6 For the Lord giveth wisdom: out of his mouth cometh knowledge and understanding.
Proverbs 3:11 My son, despise not the chastening of the Lord; neither be weary of his correction:
Proverbs 3:20 By his knowledge the depths are broken up, and the clouds drop down the dew.
Proverbs 3:32 For the froward is abomination to the Lord: but his secret is with the righteous.
Proverbs 5:21 For the ways of man are before the eyes of the Lord, and he pondereth all his goings.
Matthew 2:2 Saying, Where is he that is born King of the Jews? for we have seen his star in the east, and are come to worship him.
Matthew 3:12 Whose fan is in his hand, and he will throughly purge his floor, and gather his wheat into the garner; but he will burn up the chaff with unquenchable fire.