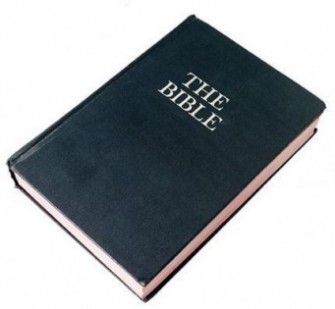 Question: How can you preach "Christ love", and separation at the same time?
Donald Bohanon:  As far back as the establishment of Israel as a nation God has instructed the righteous to avoid fellowship with the unrighteous and or wicked and that still applies today.
Primarily because such associations can result in the believer being deceived and drawn into the very lifestyle and behavior that God condemns. Behavior that results in condemnation when judged.
Something many deceived, and unlearned, self professing Christians have fallen victim to. So, such associations are strictly forbidden by scripture.Unless of course the individual is willing to repent or is a morally decent person and lives by some kind of bible based moral code.
We are to love, witness, warn and pray for the lost, but not fellowship with them.The notion that the true Christian is to associate with the unbeliever in some capacity is the result of following false doctrine that is the result of misinterpreting and taking the bible and Christs teachings out of context.
The truth of the matter  is according to scripture such associations are strictly forbidden. Long term association and affiliations with the wicked and worldly are forbidden.  
You can love a person, and be concerned about them, and pray for them, without fellowshipping with them. The type of long term association with the wicked and rebellious that's strictly forbidden by scripture.
True Christians (emphasis on true) are commanded to expose and speak out against such behavior. Not laud, associate with and praise it. In all honesty these false, self professing, conforming Christians/hypocrites are just as much a part of the problem as the wicked/haters of God themselves.
Because they behave hypocritically  by openly condoning these offensive behaviors and by encouraging association with those who engage in the behavior. And in many cases by doing and behaving in the same way the wicked and rebellious do, while claiming to be righteous in God's eyes.
---
1 Corinthians 10:21-22
King James Version (KJV)
21 Ye cannot drink the cup of the Lord, and the cup of devils: ye cannot be partakers of the Lord's table, and of the table of devils.
22 Do we provoke the Lord to jealousy? are we stronger than he?
2 Corinthians 6:14-18

King James Version (KJV)
14 Be ye not unequally yoked together with unbelievers: for what fellowship hath righteousness with unrighteousness? and what communion hath light with darkness?
15 And what concord hath Christ with Belial? or what part hath he that believeth with an infidel?
16 And what agreement hath the temple of God with idols? for ye are the temple of the living God; as God hath said, I will dwell in them, and walk in them; and I will be their God, and they shall be my people.
17 Wherefore come out from among them, and be ye separate, saith the Lord, and touch not the unclean thing; and I will receive you.
18 And will be a Father unto you, and ye shall be my sons and daughters, saith the Lord Almighty.


Ephesians 5:10-11
King James Version (KJV)
10 Proving what is acceptable unto the Lord.
11 And have no fellowship with the unfruitful works of darkness, but rather reprove them.
2 Timothy 4:2-4
King James Version (KJV)
2 Preach the word; be instant in season, out of season; reprove, rebuke, exhort with all long suffering and doctrine.
3 For the time will come when they will not endure sound doctrine; but after their own lusts shall they heap to themselves teachers, having itching ears;
4 And they shall turn away their ears from the truth, and shall be turned unto fables..
Related Information
The Fate Of The Hypocrite
The term hypocrite is used quite frequently by many people but without any real explanation about what it really means. Many people toss the term around and use it frequently. But I'm convinced many of them don't really understand what it means in the biblical context. The term hypocrite is mentioned quite frequently in the Bible as well but the difference is the Bible explains what it means and how offensive it is to God, as well as how seriously the practice of hypocrisy will be punished when judged.
God actually detest the practice of hypocrisy and gives strong warning about the consequences for engaging in it. But why does God hate the practice so much? And why has he promised in his word to take away the soul of the hypocite? Because hypocrisy can be contagious in that it makes those who are led by and or influenced by the hypocrite believe that hypocritical behavior is okay in the eyes of God, which results in spiritual destruction. And because hypocrisy can really be defined as just another form of rebellion and wickedness, cloaked as righteousness.
The only difference is the wicked don't claim to be righteous but the hypocrite who is wicked in many respects claims to be righteous. That is the major difference. One individual knows and accepts that he or she is living completely contrary to the word of God. While the other is living completely contrary to the word of God but claims to be righteous in the eyes of God. This is something that's very offensive to God and he promises to destroy the hypocrite when he judges him or her.
In light of such an ominous warning about the fate of the hypocrite I think it's important for us to identify what it is and how to work to avoid being labeled or viewed as a hypocrite in the eyes of God. Let's study Gods word to find out how serious he takes the offense and how he plans to punish the act of hypocrisy. Today's audio is entitled The Fate Of The Hypocrite. This audio was recorded January 24, 2015. Lets begin by going to.  The volume of the audio decreases at some point in the audio but regulates to normal volume after about 3-4 minutes.  I also state in the audio that it was recorded in 2014 but obviously what I meant was 2015. Sorry.
 The Fate Of The Hypocrite
Listen: The Fate Of  The  Hypocrite
Added Saturday January 24,2015
---