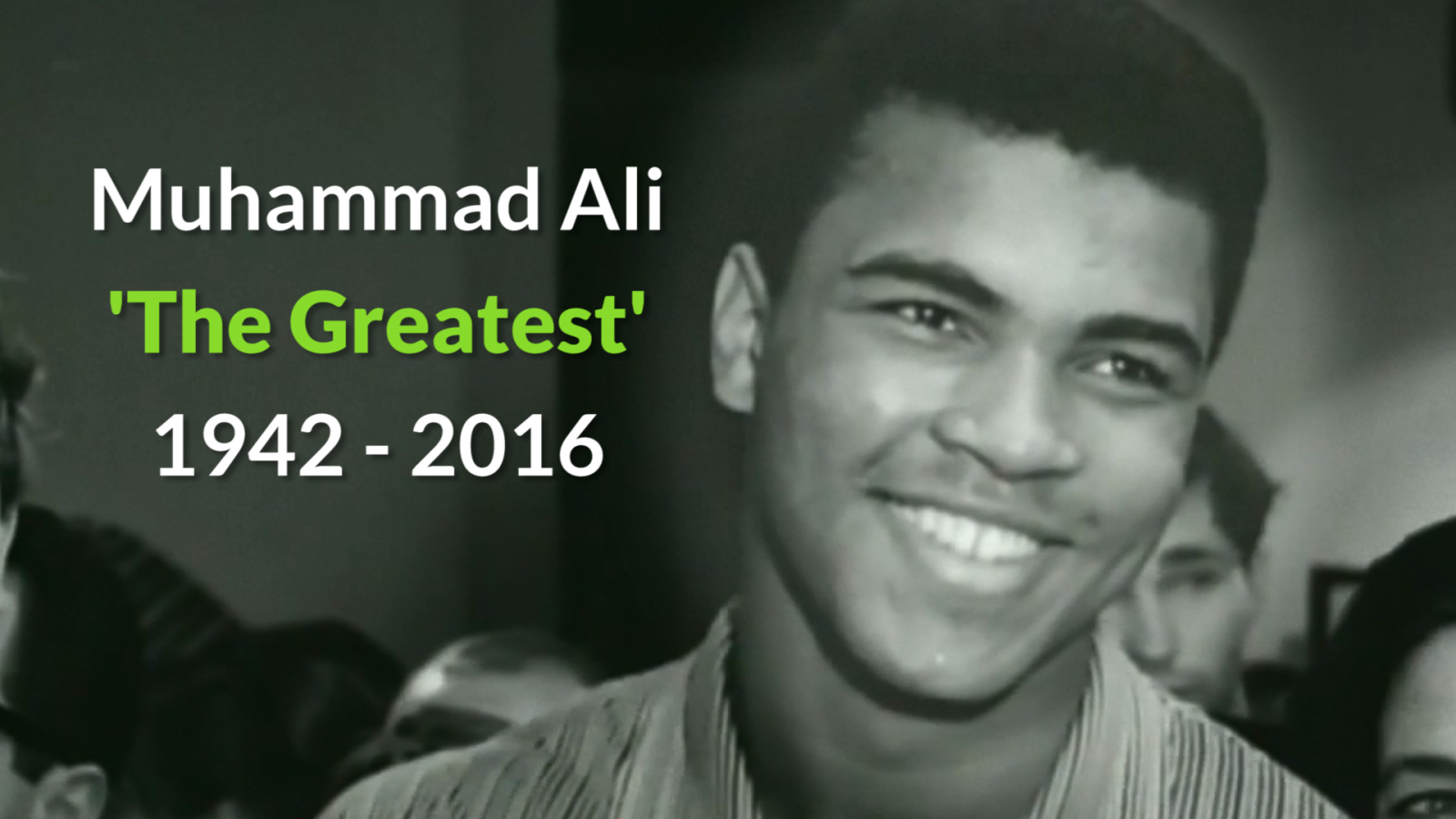 By Donald Bohanon — Saturday June 04,2016
Muhammad Ali arguably the greatest heavyweight boxer to ever lace up the gloves passed away yesterday  of respiratory failure after a long battle with Parkinson's.
Like so many others I grew up watching Ali and was amazed at not only the skill and courage he displayed in the ring, but I was equally as impressed with the courage he displayed outside the ring, in standing up to a system of racial injustice that viewed blacks as second class citizens.
Not only did he prove himself to be a great champion inside the ring, but an even greater champion outside the ring, and in the arena of life, and in his humanitarian efforts, that from my understanding are to numerous to recollect and or count.
His acts of compassion done without much of the fanfare that normally accompanies these acts of kindness, in my opinion were a much more profound example of the kind of man he was, and the towering figure he was, than even his accomplishments, courage and skill, displayed in the ring.
This commentary is entitled "The Greatest  Is Gone", but that honestly is not all together accurate, because Ali is not gone forever,he is merely sleeping and awaiting the resurrection to judgment 1 Corinthians 15:22 . And I'm confident based on his heart and the love he displayed in this life, he will be judged favorably in God's eyes. Proverbs 10:12, Proverbs 12:2, Matthew 5:7, James 2:13.
So I don't say goodbye champ, I will simply say rest in peace, until you are once again reunited with the human family in the resurrection.  And may your good works follow you in the resurrection Romans 2:6, Revelation 14:13, Revelation 20:13 . Thanks for the memories, and for being an example of courage and compassion we all  can be proud of, and be proud to emulate.