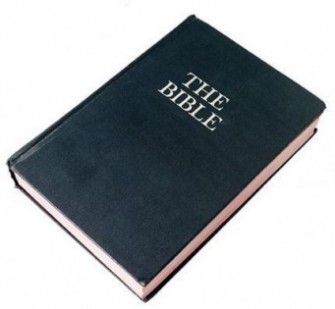 Question: You Seem Like A Really Perceptive Guy I Find It A Little Hard To Believe That You Let Certain Things Just Slip Past You.How Does That Happen When You Appear To Be Able To Figure Out So Many Other Things?
Donald Bohanon: I'm not sure what you're asking specifically but I think I have an idea what you are getting at. I will respond by simply saying this, there have been times in my life that I wasn't looking or paying attention so certain things I wasn't able to see because I was essentially walking around in some instances with my eyes wide shut. But life's experiences have shown me that there are some very covert, evil and subversive elements and individuals in this world, and evil practices going on.
And because of it, my eyes are now wide open. When I'm really looking and paying attention while being empowered and led by the Holy Spirit my success rate in terms of perceiving and discerning evil is pretty consistent. But when I was younger, lost and blinded by my pride and carnal nature, my ability to see and perceive was impaired as it related to certain things.
But now my eyes are wide open to the very diabolical and creative evil practices that are prevalent in the world today. Simply put, if I couldn't see it before it was probably because I wasn't looking or paying attention, but now my eyes are wide open.
That doesn't mean I will be able to see everything but I'm confident as long as I'm obedient to God, full of the knowledge of him and his word while  being led by his Holy Spirit, I will be able to discern evil in its many forms. The Holy Spirit and knowledge of God's word gives a man or woman the ability to discern spiritual matters and perceive evil even if it comes as a wolf in sheep's clothing. Or in other words, even when it's evil masquerading as good and beneficial.
---
1 Corinthians 2:10-15
King James Version (KJV)
10 But God hath revealed them unto us by his Spirit: for the Spirit searcheth all things, yea, the deep things of God.
11 For what man knoweth the things of a man, save the spirit of man which is in him? even so the things of God knoweth no man, but the Spirit of God.
12 Now we have received, not the spirit of the world, but the spirit which is of God; that we might know the things that are freely given to us of God.
13 Which things also we speak, not in the words which man's wisdom teacheth, but which the Holy Ghost teacheth; comparing spiritual things with spiritual.
14 But the natural man receiveth not the things of the Spirit of God: for they are foolishness unto him: neither can he know them, because they are spiritually discerned.
15 But he that is spiritual judgeth all things, yet he himself is judged of no man.
---