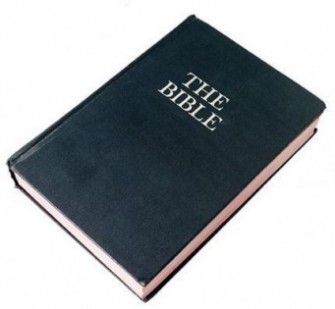 Question: Do You Know A Guy Named Jeff  And Do You Know What He Is Saying Behind Your Back?
Donald Bohanon: Yes I know the guy and I have heard about some of the things he is saying behind my back. But let me clarify when I say I know him I don't mean as in, on a friendship basis, but I'm talking about in terms of being aware of him because we grew up in the same neighborhood.
He was a very sinister and sneaky individual at that time, who would do cowardly, disrespectful things behind your back, and then smile in your face later as if he were your friend. But there were a lot of phony,effeminate,lying,cowardly, gossiping,backstabbing individuals, in the neighborhood just like him. A significant number of them simply behaved like women, and from my understanding still do today.
Very weak ,cowardly,effeminate,backstabbing individuals, who are sorely lacking character,knowledge,wisdom and masculinity.The types of individuals who believe its necessary to falsely accuse,slander and backstab others, in an effort to deceptively elevate themselves in the sight of, and in the minds of the blind,gullible and ignorant.
While taking no stock of their own pathetic moral,physical, mental,emotional, and psychological conditions.The type who love to lie and gossip like women,but can't bear it when the truth about circumstances and situations,relating to them and who they really are, is being spoken.
That's why I kept my distance from most of  them and kept my circle small.Because I knew most of them were not worthy of trust,loyalty and respect, because they didn't know how to give it. Only a fool rewards disloyalty with loyalty. And phony cowards have long term associations with phony cowards.I'm just speaking the truth.I afforded every human being the utmost respect as long as they afforded me that same respect.
The problem he has with me is that we got into a fist fight(if you can call it that) when we were about eighteen years old,so obviously it was quite some time ago, and I severely broke his jaw, more like smashed the whole side of his head in with one punch, and kicked his ear loose while aiming for his head when he was on the ground, but missing and clipping his ear. And from my understanding he had to get it surgically reattached. A type of skid, body part removal, counter defensive measure,if you will.
Because I had good, new rubber, on the new gym shoes I had just purchased.  The doctor also asked him what he was hit with, he told the doctor with his fist, and the doctor couldn't believe a punch could do that kind of damage is what I've heard. I'm not gloating just speaking the truth,and setting the record straight.And if from my understanding he hadn't lied and drastically altered the story to make himself look like the hero, I probably wouldn't have ever taken the time to address the issue. 
But he later told everyone that would listen that I bit his ear (but those who knew me knew better and knew it was a lie)which is ridiculous and was consistent with his lying,cowardly demeanor at the time. But I hear much hasn't changed. I have never bit anyone in a fight and have never had to.  
How do I look, and how does it sound,me getting down on my hands and knees and putting my mouth on another mans sweaty, nasty body, and biting  a thoroughly defeated foe? I't doesn't make sense and its not who I am.
I  fought with my hands and not with my mouth.I left the biting,scratching and backstabbing,to the girls and women.But again this is not about boasting or gloating,or making fun of the situation and I'm not really proud of it now.I'm just giving it to you straight. Neither is this a condoning of violence.I am just clarifying what really happened and what his real problems may be stemming from.
I think what's really eating at him is the fact that he eventually curled up into a fetal position and screamed for help,as opposed to  fighting like a man.The guy who was with him,threw his hands up stepped back and said he wanted no part of the drubbing, and said he had nothing to do with it.He likes to tout himself as a street dude,lol, but reported the incident to the police afterwards. After he basically instigated it by something he did earlier that particular day. 
 I think that is what's really eating at him. He just can't get over how he cowered in the face of opposition.He just can't live it down.The result of the incident is not the issue with him I don't believe,its how he responded that's killing him on the inside.
He and my younger brother had formed a pretty close friendship later despite what had happened between us and wanted me to mend fences with the guy.But my younger brother  was eventually stabbed in the back by many of those same individuals I'm speaking of.
And associating with those kinds of scandalous,cowardly,disloyal individuals, eventually got my brother framed as an accessory to a crime he didn't commit,and took no part in. My brother was more trusting and accepting of those types of phony individuals,but me on the other hand, I had no tolerance for them, and had no desire to establish any friendships with them whatsoever.
He is just one of a long list of individuals who had initiated conflict with me without any provocation,in some way shape or form, which resulted in some type of serious injury, or some form of bodily harm to them, as a result of fisticuffs. Only to later lie and completely alter the story to make themselves look like the victors and or hero's while also playing the victims and falsely accusing me of being the instigator and  aggressor.In other words they would pick the fight in some way shape or form,get pulverized and then cry foul and blame me.
But that's just how it was growing up where I grew up, if you were weak  you would be victimized, and you would get ran over.But I wasn't anybodies doormat or victim.If you tried to victimize me at that time you would probably end up as the victim. I took a couple Ls when I was grossly outnumbered as a 12 or 13 year old, short, chubby kid, but I'm not sure if those count.
 But I was about 15 an 0, one on one, and even on one occasion while being outnumbered at least 15 to 2,in an incident where I had at least 11 attackers retreating or reluctant to engage because I had stretched one of their boys because he tried to sucker punch and sneak a friend of mine. I  was beating back the attack of at least 10-11 others.My buddy I was with was occupied with the other 4 or 5 and was holding his own.From about 15 years old to the present I was undefeated with several pulverizing knockouts and a few broken jaws.
Now was I a saint at that time, or overly aggressive or violent? Absolutely not. But at least 99.99% of the incidents I was involved in were initiated by the other person in some way shape or form.And in many cases I was merely protecting myself or standing up for myself.And why is this important? To emphasize I'm human and not perfect. And to dispel much of the falsehood,hearsay, gossip and rumor, about this and other situations.
I intentionally blotted out his full name. I could have posted the full spelling of his name but anyone who knows about the incident knows who I'm talking about. I have no desire to out and embarrass the guy, only to set the record straight.And address what I feel is the real issue and what is still troubling the guy till this day.
But I really don't have a problem with the guy despite his dislike for me. I'm living my life in accordance with God's word. And I try not to carry any grudges and I don't have any real dislike for the guy. Unlike him, who from my understanding, claims to follow Christ now, but yet falsely accuses,slanders and gossips like a woman,and holds grudges.None of which is consistent with the kind of Godly, Christ like character, God requires in his servants. 
The truth of the matter is the guy doesn't know me or anything about me.Like many others who claim to know me but don't know me at all.And I have never even had a conversation with them,much less know them.I let God deal with individuals like him. But what I will say is if he is saying things he shouldn't be saying, and doesn't shut his mouth, and stop talking about what he knows nothing about, he may be involved in a tragic accident or something along those lines while he is operating heavy machinery while on the job.
God has a way of silencing those who persecute and or slander his servants Proverbs 18:7, Psalms 7:11-17, Psalms 37, Psalm 101:5,2 Thessalonians 1:6-9. But I will pray for him and ask God to open his eyes and give him the ability to see many of his own faults,sins and shortcomings, and move past it, because he is not hurting anyone but himself by holding onto something that happened years ago when we were both young,ignorant and  unwise.
---
Proverbs 18:7
King James Version (KJV)
7 A fool's mouth is his destruction, and his lips are the snare of his soul.
Psalm 7:11-17
King James Version (KJV)
11 God judgeth the righteous, and God is angry with the wicked every day.
12 If he turn not, he will whet his sword; he hath bent his bow, and made it ready.
13 He hath also prepared for him the instruments of death; he ordaineth his arrows against the persecutors.
14 Behold, he travaileth with iniquity, and hath conceived mischief, and brought forth falsehood.
15 He made a pit, and digged it, and is fallen into the ditch which he made.
16 His mischief shall return upon his own head, and his violent dealing shall come down upon his own pate.
17 I will praise the Lord according to his righteousness: and will sing praise to the name of the Lord most high.
Psalm 37
King James Version (KJV)
1 Fret not thyself because of evildoers, neither be thou envious against the workers of iniquity.
2 For they shall soon be cut down like the grass, and wither as the green herb.
3 Trust in the Lord, and do good; so shalt thou dwell in the land, and verily thou shalt be fed.
4 Delight thyself also in the Lord: and he shall give thee the desires of thine heart.
5 Commit thy way unto the Lord; trust also in him; and he shall bring it to pass.
6 And he shall bring forth thy righteousness as the light, and thy judgment as the noonday.
7 Rest in the Lord, and wait patiently for him: fret not thyself because of him who prospereth in his way, because of the man who bringeth wicked devices to pass.
8 Cease from anger, and forsake wrath: fret not thyself in any wise to do evil.
9 For evildoers shall be cut off: but those that wait upon the Lord, they shall inherit the earth.
10 For yet a little while, and the wicked shall not be: yea, thou shalt diligently consider his place, and it shall not be.
11 But the meek shall inherit the earth; and shall delight themselves in the abundance of peace.
12 The wicked plotteth against the just, and gnasheth upon him with his teeth.
13 The Lord shall laugh at him: for he seeth that his day is coming.
14 The wicked have drawn out the sword, and have bent their bow, to cast down the poor and needy, and to slay such as be of upright conversation.
15 Their sword shall enter into their own heart, and their bows shall be broken.
16 A little that a righteous man hath is better than the riches of many wicked.
17 For the arms of the wicked shall be broken: but the Lord upholdeth the righteous.
18 The Lord knoweth the days of the upright: and their inheritance shall be for ever.
19 They shall not be ashamed in the evil time: and in the days of famine they shall be satisfied.
20 But the wicked shall perish, and the enemies of the Lord shall be as the fat of lambs: they shall consume; into smoke shall they consume away.
21 The wicked borroweth, and payeth not again: but the righteous sheweth mercy, and giveth.
22 For such as be blessed of him shall inherit the earth; and they that be cursed of him shall be cut off.
23 The steps of a good man are ordered by the Lord: and he delighteth in his way.
24 Though he fall, he shall not be utterly cast down: for the Lord upholdeth him with his hand.
25 I have been young, and now am old; yet have I not seen the righteous forsaken, nor his seed begging bread.
26 He is ever merciful, and lendeth; and his seed is blessed.
27 Depart from evil, and do good; and dwell for evermore.
28 For the Lord loveth judgment, and forsaketh not his saints; they are preserved for ever: but the seed of the wicked shall be cut off.
29 The righteous shall inherit the land, and dwell therein for ever.
30 The mouth of the righteous speaketh wisdom, and his tongue talketh of judgment.
31 The law of his God is in his heart; none of his steps shall slide.
32 The wicked watcheth the righteous, and seeketh to slay him.
33 The Lord will not leave him in his hand, nor condemn him when he is judged.
34 Wait on the Lord, and keep his way, and he shall exalt thee to inherit the land: when the wicked are cut off, thou shalt see it.
35 I have seen the wicked in great power, and spreading himself like a green bay tree.
36 Yet he passed away, and, lo, he was not: yea, I sought him, but he could not be found.
37 Mark the perfect man, and behold the upright: for the end of that man is peace.
38 But the transgressors shall be destroyed together: the end of the wicked shall be cut off.
39 But the salvation of the righteous is of the Lord: he is their strength in the time of trouble.
40 And the Lord shall help them, and deliver them: he shall deliver them from the wicked, and save them, because they trust in him.
Psalm 101:5
King James Version (KJV)
5 Whoso privily slandereth his neighbour, him will I cut off: him that hath an high look and a proud heart will not I suffer.
Matthew 12:36-37
King James Version (KJV)
36 But I say unto you, That every idle word that men shall speak, they shall give account thereof in the day of judgment.
37 For by thy words thou shalt be justified, and by thy words thou shalt be condemned.
2 Thessalonians 1:6-9
King James Version (KJV)
6 Seeing it is a righteous thing with God to recompense tribulation to them that trouble you;
7 And to you who are troubled rest with us, when the Lord Jesus shall be revealed from heaven with his mighty angels,
8 In flaming fire taking vengeance on them that know not God, and that obey not the gospel of our Lord Jesus Christ:
9 Who shall be punished with everlasting destruction from the presence of the Lord, and from the glory of his power