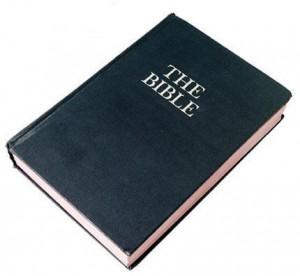 Question: Why Aren't You Out Front Leading Those Who Have A Strong Interest In Following Your Message?
Donald Bohanon: I honestly haven't seen a strong interest in terms of people ready to really follow what's outlined in God's word.
But I have witnessed is what appears to be a strong desire by certain individuals to use me as a sort of prop to validate their own disobedience and convey a false image of righteousness on their behalf without making any sacrifices or serious changes.
In other words, they desire to associate with me to paint a false picture and convey a form of false righteousness in themselves that really doesn't exist. 
Sort of like righteousness by association. They seek to prop me up like the leader of a vassal state. A vassal state is a state that's controlled by a larger more powerful state and is in many ways subject to that larger state.
I will be the man in the forefront presenting a false image of righteousness for the larger controlling entity but in reality, being a puppet who is controlled by the wealth, power, and influence, of the controlling entity. While doing what they want me to do and saying what they want me to say. While creating a false image of righteousness for the controlling entity or entities.
But I am subject to no one but God. And I'm not for sale and the word of God will not be compromised under any circumstances. Neither am I any man's puppet.
And I'm not a circus leader. To be led you must be willing to follow. When these individuals prove to me they are indeed ready to follow God by being ready to make the necessary sacrifices and profess their sole allegiance to God as it relates to rejecting and speaking out against these abominations.
 At that point, I will then be ready to lead. And when that happens God's will and word will be the guiding light that governs the work.
Not the will and finances of men.  Many of them heavily fund the work of false ministers while not giving what they know to be the truth a second thought or consideration. They desire to be led by someone who tells them what they want to hear. And who also justifies their unbiblical behavior.
But at the same time claim to desire to obey the truth and follow the truth. It's laughable in many respects. I guess you can say I will be ready to lead when they are truly ready to follow without conditions.
And if not the landscape is saturated with false prophets who are more than willing to accept your generous donations and tell you all that you want to hear. Go and let them lead you. Because I will never tell you what you want to hear only what you need to hear. And don't assume this is automatically referencing a specific individual or individuals because I have mentioned no names. But they do exist.
Exodus 20:5
5 Thou shalt not bow down thyself to them, nor serve them: for I the Lord thy God am a jealous God, visiting the iniquity of the fathers upon the children unto the third and fourth generation of them that hate me;
Deuteronomy 32:39-43
King James Version
39 See now that I, even I, am he, and there is no god with me: I kill, and I make alive; I wound, and I heal: neither is there any that can deliver out of my hand.
40 For I lift up my hand to heaven, and say, I live for ever.
41 If I whet my glittering sword, and mine hand take hold on judgment; I will render vengeance to mine enemies, and will reward them that hate me.
42 I will make mine arrows drunk with blood, and my sword shall devour flesh; and that with the blood of the slain and of the captives, from the beginning of revenges upon the enemy.
43 Rejoice, O ye nations, with his people: for he will avenge the blood of his servants, and will render vengeance to his adversaries, and will be merciful unto his land, and to his people.
Ezekiel 9:6-11
King James Version
6 Slay utterly old and young, both maids, and little children, and women: but come not near any man upon whom is the mark; and begin at my sanctuary. Then they began at the ancient men which were before the house.
7 And he said unto them, Defile the house, and fill the courts with the slain: go ye forth. And they went forth, and slew in the city.
8 And it came to pass, while they were slaying them, and I was left, that I fell upon my face, and cried, and said, Ah Lord God! wilt thou destroy all the residue of Israel in thy pouring out of thy fury upon Jerusalem?
9 Then said he unto me, The iniquity of the house of Israel and Judah is exceeding great, and the land is full of blood, and the city full of perverseness: for they say, The Lord hath forsaken the earth, and the Lord seeth not.
10 And as for me also, mine eye shall not spare, neither will I have pity, but I will recompense their way upon their head.
11 And, behold, the man clothed with linen, which had the inkhorn by his side, reported the matter, saying, I have done as thou hast commanded me.
Isaiah 41:10-13
10 Fear thou not; for I am with thee: be not dismayed; for I am thy God: I will strengthen thee; yea, I will help thee; yea, I will uphold thee with the right hand of my righteousness.
11 Behold, all they that were incensed against thee shall be ashamed and confounded: they shall be as nothing; and they that strive with thee shall perish.
12 Thou shalt seek them, and shalt not find them, even them that contended with thee: they that war against thee shall be as nothing, and as a thing of nought.
13 For I the Lord thy God will hold thy right hand, saying unto thee, Fear not; I will help thee.
Psalm 7:11-17
11 God judgeth the righteous, and God is angry with the wicked every day.
12 If he turn not, he will whet his sword; he hath bent his bow, and made it ready.
13 He hath also prepared for him the instruments of death; he ordaineth his arrows against the persecutors.
14 Behold, he travaileth with iniquity, and hath conceived mischief, and brought forth falsehood.
15 He made a pit, and digged it, and is fallen into the ditch which he made.
16 His mischief shall return upon his own head, and his violent dealing shall come down upon his own pate.
17 I will praise the Lord according to his righteousness: and will sing praise to the name of the Lord most high.
Psalms 34:7
7 The angel of the Lord encampeth round about them that fear him, and delivereth them.
Psalms: 37
37 Fret not thyself because of evildoers, neither be thou envious against the workers of iniquity.
2 For they shall soon be cut down like the grass, and wither as the green herb.
3 Trust in the Lord, and do good; so shalt thou dwell in the land, and verily thou shalt be fed.
4 Delight thyself also in the Lord: and he shall give thee the desires of thine heart.
5 Commit thy way unto the Lord; trust also in him; and he shall bring it to pass.
6 And he shall bring forth thy righteousness as the light, and thy judgment as the noonday.
7 Rest in the Lord, and wait patiently for him: fret not thyself because of him who prospereth in his way, because of the man who bringeth wicked devices to pass.
8 Cease from anger, and forsake wrath: fret not thyself in any wise to do evil.
9 For evildoers shall be cut off: but those that wait upon the Lord, they shall inherit the earth.
10 For yet a little while, and the wicked shall not be: yea, thou shalt diligently consider his place, and it shall not be.
11 But the meek shall inherit the earth; and shall delight themselves in the abundance of peace.
12 The wicked plotteth against the just, and gnasheth upon him with his teeth.
13 The Lord shall laugh at him: for he seeth that his day is coming.
14 The wicked have drawn out the sword, and have bent their bow, to cast down the poor and needy, and to slay such as be of upright conversation.
15 Their sword shall enter into their own heart, and their bows shall be broken.
16 A little that a righteous man hath is better than the riches of many wicked.
17 For the arms of the wicked shall be broken: but the Lord upholdeth the righteous.
18 The Lord knoweth the days of the upright: and their inheritance shall be for ever.
19 They shall not be ashamed in the evil time: and in the days of famine they shall be satisfied.
20 But the wicked shall perish, and the enemies of the Lord shall be as the fat of lambs: they shall consume; into smoke shall they consume away.
21 The wicked borroweth, and payeth not again: but the righteous sheweth mercy, and giveth.
22 For such as be blessed of him shall inherit the earth; and they that be cursed of him shall be cut off.
23 The steps of a good man are ordered by the Lord: and he delighteth in his way.
24 Though he fall, he shall not be utterly cast down: for the Lord upholdeth him with his hand.
25 I have been young, and now am old; yet have I not seen the righteous forsaken, nor his seed begging bread.
26 He is ever merciful, and lendeth; and his seed is blessed.
27 Depart from evil, and do good; and dwell for evermore.
28 For the Lord loveth judgment, and forsaketh not his saints; they are preserved for ever: but the seed of the wicked shall be cut off.
29 The righteous shall inherit the land, and dwell therein for ever.
30 The mouth of the righteous speaketh wisdom, and his tongue talketh of judgment.
31 The law of his God is in his heart; none of his steps shall slide.
32 The wicked watcheth the righteous, and seeketh to slay him.
33 The Lord will not leave him in his hand, nor condemn him when he is judged.
34 Wait on the Lord, and keep his way, and he shall exalt thee to inherit the land: when the wicked are cut off, thou shalt see it.
35 I have seen the wicked in great power, and spreading himself like a green bay tree.
36 Yet he passed away, and, lo, he was not: yea, I sought him, but he could not be found.
37 Mark the perfect man, and behold the upright: for the end of that man is peace.
38 But the transgressors shall be destroyed together: the end of the wicked shall be cut off.
39 But the salvation of the righteous is of the Lord: he is their strength in the time of trouble.
40 And the Lord shall help them, and deliver them: he shall deliver them from the wicked, and save them, because they trust in him.