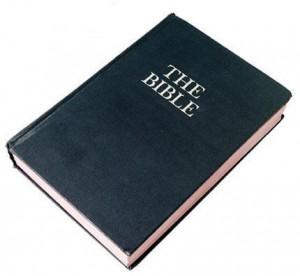 Question: Q&A: There Are Some People Claiming You Stopped Taking Donations Because You Were Doing Something Wrong Is There Any Truth To To That?
Donald Bohanon: Liars will do what liars do and that is lie. Whoever is making those kinds of claims is an absolute liar and obviously a tool of Satan used to try and undermine the work. Everything I do in relation to this and other projects is completely above board and compliant with the law.
To engage in illegal reckless behavior would put me in danger with the law and God.  The latter being the more frightening scenario. Even when I was in the world I didn't engage in such practices. Theft has never been an honorable profession in my eyes. I would assume that's what the question is pertaining to? I am simply contemplating whether I want to go in a different direction in terms of the work. 
I would never put myself in a position to be made to look like a hypocrite and a fraud by engaging in illegal practices. To be openly embarrassed and made to look like a  criminal and a fraud who deceitfully represented God. I'm no fool, I know there are individuals just salivating at the opportunity to expose me as a fraud and a hypocrite. And I will never give them that opportunity. All I need to do is hit a few buttons and the donation page would be right back up.
But at this time I am just contemplating whether that's the direction I want to go in. Ignorant and evil people with evil agendas are apart of the human family and will say and do evil things. I understand this. But you can rest assured I'm not one of them.
The suggestion that I stopped taking donations because I was doing something wrong is ignorant, preposterous, unfounded. unproven, unsubstantiated, evil, and false. I only stopped taking donations because I'm contemplating working with a bigger more established Christian organization that keeps all of God's commandments and doctrines. 
Neither have I taken any money and ran. All such suggestions are ridiculous and unfounded.  The sad thing about is ignorant evil individuals like that don't know how costly those false statements will be when they're judged.